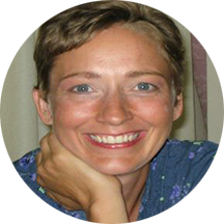 I had a lot of discomfort in my wrists from overwork as a structural therapist—it took 3 months on the product for me to be free of this and by a year later it felt like I had a new set of hands. I was starting to get significant changes in my right big toe where I had surgery when I was 12. At times this joint would seize up and be painful to walk on. Bit by bit it got better and better, to the point where I could stand on my tiptoes (it had always been painful to do this). I had also had many years of antibiotics as a child and unknown gluten intolerance, as a Naturopath I had done many things that had improved my gut. Stem Cell Nutrition has just taken my gut function to a level I could only dream off. When I take Stem Cell nutrition it really makes me feel like I can cope. For me, it increases my mental resilience and is something I am consistently committed to investing in, the more I know about adult stem cells and how they repair and rebuild my body the more I want to invest in my body having more stem cells released. For me, Stem Cell Nutrition is the ultimate concentrated superfood that I can invest in to give my body the resources it needs to maintain it and potentially prevent issues from occurring. LOVE IT.
- Linda Hoggard
Waikato, New Zealand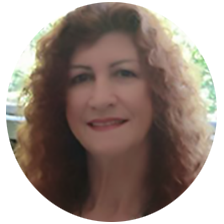 Having moved to Noosa in 2006, I decided on a change of life. I had battled disabling discomfort for my whole life and enough was enough! A holistic approach was engaged with many amazing people and products used - cleansing, diet change, and mindset therapy. During a "chance" encounter in a pet shop, I was introduced to Stem Cell Nutrition. I did my research and thought... "It's natural, it's non-invasive and what do I have to lose." After 58 years of daily discomfort, I slowly began to notice small changes – my attention was not focused on getting through the day but enjoying it. Within 8 months Fibromyalgia was a thing of the past. After 2 years of using the product, I decided that I would join the Stem Cell Nutrition business. I now look and feel amazing. As I continue to use this amazing product, I am experiencing ongoing positive improvements in my health and well-being.
- Dyan Hamburger
Noosa, Australia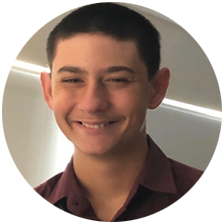 My name is Christian and I am 15 years old. My early childhood was full of physical and emotional abuse & trauma, all of which made my condition of ADHD a very challenging problem growing up. Lack of self-respect, self-control, anger, and destructive tendencies were all a daily story in my life! About a year ago my grandma started giving me StemEnhance Ultra, 2 capsules twice a day! At first, I didn't see the change until a couple of months in, I missed my morning dose and it was CLEAR, the difference it was making in my life! I recognized I had the ability to stop & think before I made decisions. The calming effects Stem Enhance Ultra was having became very obvious! I am now living with a higher level of self-control, decision making & my trauma is far less triggered! Most importantly, I have more confidence, self-respect and see the positive changes in my life. I'm so grateful to have these supplements, being 15 isn't an easy year anyway, StemEnhance Ultra makes my life so much easier!
- Christian Byrnes
Menifee, California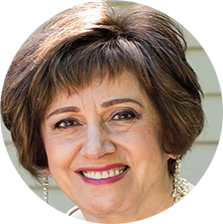 I was introduced to StemEnhance Ultra in May of 2017. A few months prior to that, I had a major accident where I broke both wrists and my right leg – and was confined in a rehab facility – a nursing home in a wheelchair for 4 months!!. Imagine the limitations!! But the physical pain and physical limitations were small in comparison to what happened to me emotionally. I fell into the deepest depression I had ever experienced. It was not suicidal, but pretty close to it! I felt I was walking in a dark space – no lights anywhere around. I lived in that very dark state of being for nearly 6 months. Then I heard about StemEnhance Ultra. Of course, I had nothing to lose. I took it immediately. I cannot promise these quick results in everyone, but within 4 short days, I had an experience I can still remember: From having a feeling of doom and living in darkness, all of a sudden, I felt as if someone turned the lights on!! I felt a sense of clarity, focus, that I joined humanity again! It was an uplifting feeling accompanied with gratitude that I had not felt before. It was that uplifting experience that encouraged me to share this with others – to make a difference in this world - to help make these beautiful changes in other people's lives! And every time I hear an uplifting story from people who also take StemEnhance ULTRA, it reminds me of my purpose and how fulfilling it is! It's the most potent, phenomenal product I have ever experienced, and I urge everyone to try StemEnhance Ultra to see what their own stem cells can do for them!
- Olympia Kallman
Cleveland, Ohio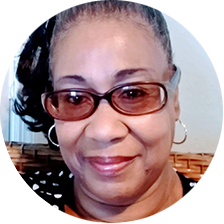 StemEnhanceUltra gave me my life back! For years, I was a prisoner in my own body, tired of the side effects of the powerful drugs I was taking daily and had lost all hope in our medical system. My friends would not hear from me for weeks because I was so weak and depressed. Since taking It religiously several times daily, It gave me more alertness, mental clarity, energy and relief for my chronic sleeping disorder, healthy cholesterol and blood pressure levels. I no longer experience chronic discomfort, but most importantly, it gave me hope, courage and the determination to reach out to others that have lost hope because of their health challenges. I am a woman with a mission with a product that WORKS!
- Deborah Sanders
Jacksonville, Florida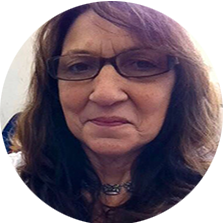 I have been taking StemEnhance Ultra for 3 years. My physical comfort & strength has steadily increased. My mood and energy have enhanced and improved markedly! In my 60's there were times the "blues" would find me! That is now a thing of the past! I'm grateful and passionate about this product!
- Susan Lucky
Portland, Oregon