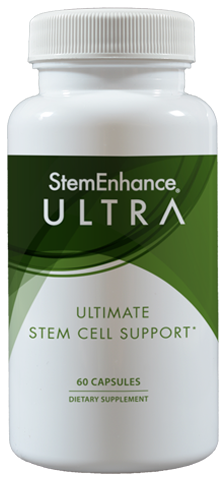 Supports the release of the cells that repair your body
Assist your body's ability to repair and renew
Increases the number of circulating Adult Stem Cells (CD34+ ) and Endothelial Progenitor Cells ( EPC"S ) in the blood
Invest in nature's most highly concentrated superfood AFA
Naturally nutritious, anti-inflammatory and mood-enhancing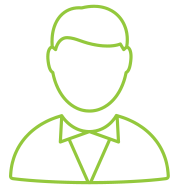 RETAIL CUSTOMER
Purchase product at Retail Price. There is no minimum order, no commitment, no contract, and a 30-day money-back guarantee!

PREFERRED CUSTOMER
By setting up a monthly recurring order, you get to save. Pay Preferred Customer pricing, but you can still cancel any time you like. There is no minimum order and no contractual commitment. You too enjoy Cerule's 30-day money-back guarantee.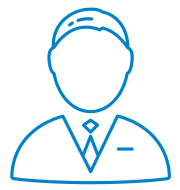 BUSINESS OWNER
Become an Independent Business Owner and pay the wholesale price. You can enroll Retail Customers, Preferred Customers, and other Independent Business Owners. IBOs have the ability to earn retail profits, commissions, bonuses, and incentives.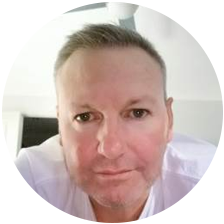 For several years I lived with chronic discomfort, tiredness, severe depression & anxiety after a work incident which left me with two bulging discs and one compressed disc as well as aggravating my degenerative disc disease. I was left without a job and told by specialists that I would not be able to do any physical work for the rest of my life or risk not walking again and being confined to a wheelchair (this would be before my 50th birthday). Being on strong opioids for my pain and strong anti-depressants, I was like a zombie without life at all. Finding it extremely hard to find work in a less strenuous field. I slowly declined into a very dark place with no hope in sight of ever moving forward. After a few weeks, I started stem cell nutrition. My energy increased after a few days, my mood started lifting and I was sleeping better. I increased the amount I was taking and within days I noticed that my sense of smell slowly returned, as well as my sense of taste which I had lost 8 years previously. Within the first month, I had improved to the point my doctor reduced my mood medication by half (eventually stopping them completely). After several months my chronic discomfort had subsided substantially. I also suffer from high ferritin levels which affect my organs and can lead to major health problems. There is no known cure and Every 2-4 months I had to go through venesection (bloodletting). I haven't had to do this for ages now and my blood tests are very positive. I used to get colds and flu regularly and I had been hospitalized for pneumonia a few times. Every time I got sick my lungs would get worse. Since being on stem cell nutrition, I have had no hint of a cold. There are many other improvements in my health, but I am happy to say I am off all medication for the aches and discomfort. I will definitely take these products for the rest of my life to help prevent any further issues and maintain the level of health I have gained.
- Adam Glenhomes Queensland, Australia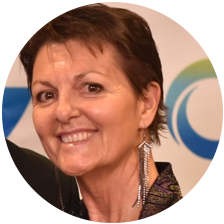 I have enjoyed a *full swing ahead* physical life but unfortunately, I have endured MANY broken bones since the age of 10 - 46, including 6 spinal breaks, a shifted & rotated hip with a spinal twist, as well as a broken neck (2007) with approximately 4 months of left side paralysis. I've also had depression since 1965, (4yrs old). Suicidal Depression since 1972 and was eventually diagnosed in the early 2000s as Bipolar, Dyslexic, a slow learner and not able to structure sentences properly or read or write effectively. I have tried many, many forms of mental, emotional, physical, nutritional & medical modalities every few years, with no major positive long-lasting effects for an uplifting positive future. However, since starting on stem cell nutrition in 2011, my life has done... not just a 360deg, but a double turn-around ... physicality & NO DEPRESSION! I am continuously VERY grateful for my Stem Cell Nutrition Support.
- Raelene Jury Hervey Bay, Australia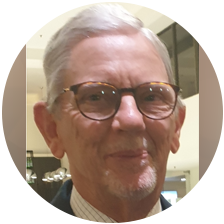 Aging is no fun – for the past 8-10 years, I have been going downhill. I had to give up running which I Loved as even fast walking meant I would pee blood. My heart was racing—often resulting in numerous Stays in Robina Hospital. I had an operation to correct it but was given the wrong medication so it was not successful. Last November my heart raced for 8 hours and they had trouble slowing it at the hospital, then it happened again in January, this time for 17 hours so I felt like I had run three marathons. The Cardiologist said not to do anything for 6 months so as to let the heart settle down. Every time I sat down, I fell asleep as my heart rate was too slow and I had no energy. In the meantime, a Urologist said I needed an operation on My prostate and bladder or I might have to wear a bag – it was to cost $12,000. It became as urgent as it was very painful to pee. I thought I should take something to build myself up before the operation or My heart might conk out. I knew a little about stem cell nutrition so thought I should try it, so I ordered the product in February. Within two weeks I did not need the operation – no pain and stronger flows than I have had for 20 - 30 years. I was over the moon, feeling better and saving $12,000. Since then, I have been taking all of the products, and I have not had any issues with my heart, have more energy and I do not feel the cold like I used to and my eyesight has improved. Yes, the body's natural repair system will have more resource to work with, if you help it along a bit with an increased release of your own adult stem cells. I did not expect such a great result and of course not everyone will as we are all so different, but it seems most people are dealing with some changes in their body or know someone who is, and there are others who need help to maintain fitness, so I am sure these products can help a lot of people. I have been given a new lease of life.
- Tony Hayden-SmithGold Coast, Australia
More To Love
While StemEnhance Ultra is one of our most popular products, Cerule offers a full line of health, wellness and beauty products crafted to support your overall vitality and well-being. Check them out for yourself!
Love It? Share It!
When you find something that could change your life, something you love... DO YOU SHARE IT? If so, then I suggest you invest 7 minutes to learn more about what it takes to be an Independent Business Owner with Cerule. If you are passionate about health and helping others, then this may be just what you are looking for.