Fall In Love with LIFE App
490,000 big-box stores including: BestBuy, Home Depot, Lowe's, Chipotle, Restaurants, Hotels, Airlines, Grocery Stores and more are joining every day.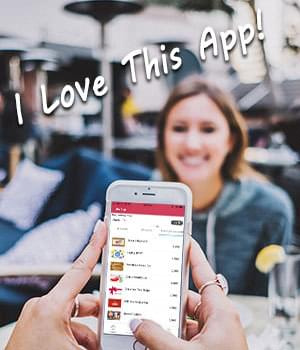 It's The New Mobile Coupon App
Receive between 4% and 20% cash back wherever you shop! People everywhere are using the app. Allows easy stacking of Groupon & Coupon offers to maximize savings.
Over 250 Major Brands
490,000 Locations Online and Off
Just A Few Of The Major Brands: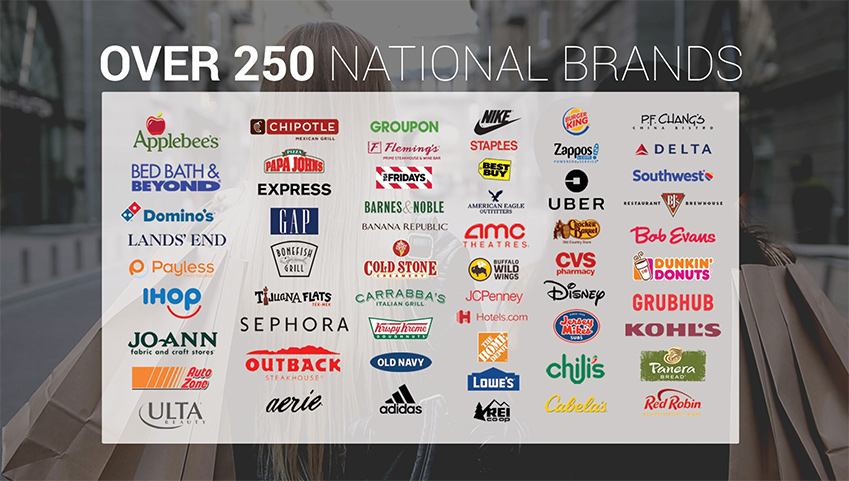 How Many Have You Used In The Past 30 Days?
Stop Leaving Money On The Table!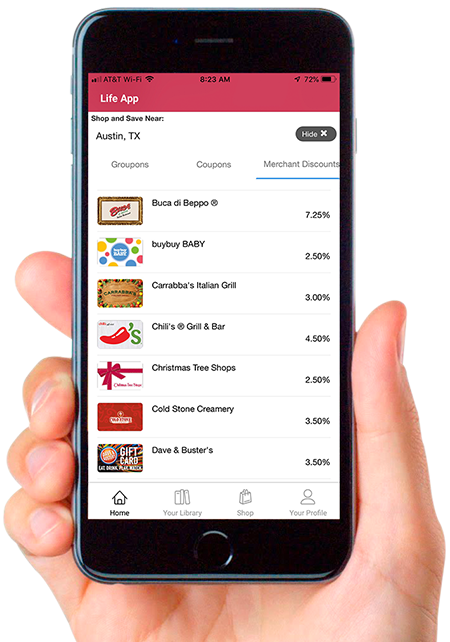 You will instantly receive cash back at the time of purchase.
You can use the cash immediately.
You can save the cash and spend later!
The World's First Discount/Rebate Consolidator!
Every Groupon and coupon deal is in our app.
Using the geo-locator makes discounts easy to locate.
You can stack the discounts and then get your cash rebate.
Stacking the discounts allows you to save up to 50% off on all your spending!!!
Never before in consumer spending!
FREQUENTLY ASKED QUESTIONS